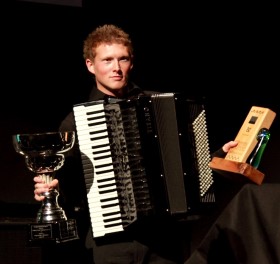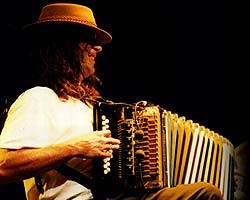 Staged in one of BC's loveliest parks, overlooking the Fraser River, the Mission Folk Music Festival presents, for its 22nd year, a festival now renowned for its mix of accessibility and easy-going comfort, affordability and small-town friendliness, shaded day stages and some of the finest folk, world, roots, blues and brilliantly "un-categorizable" music from across Canada and around the world.
From legendary Canadian singer-songwriters to music from Latin and South America, Africa, Finland and Cuba – the festival also shines a spotlight on Quebec and francophone-Canadian music as well as the fiery, rhythmic music of the South Pacific.
Add Celtic, Aboriginal, Blues and World music, and you've got a festival with a global roster, offering both the wonderfully familiar & exciting, new music to experience and discover!
Join the Fraser River Heritage Park!
Located just east of Mission, BC, Fraser River Heritage Park is a brilliant location to enjoy music in the outdoors. There's plenty of close-by parking, food and other amenities on site, and the view can't be beat!
Daytime stages offer shaded areas to relax and let the music of the world come to life before your eyes. The evening Main Stage concerts turn idyllic summer evenings into special moments and enduring memories.
The Mission Folk Music Festival – an easy-going and welcoming ambience!
Discover a wide world of amazing music in a friendly, small-town setting.
A brilliant combination!
________________________________________
Artistic Director Francis Xavier Edward's 2010 Artist Roster features:
Al Andalus (Morocco, US, Palestine, Spain), Batata y Las Alegres Ambulancias (Colombia), Jill Barber (BC), Robert Sarazin Blake (US), Renato Borghetti (Brazil), Wil Campa y su Gran Union (Cuba), Les Charbonniers de L'Enfer (QC), Gerald Charlie (BC), David Francey (ON), Gadelle (PEI), Galant, tu perds ton temps (QC), Matt Gordon (US), Karoliina Kantelinen (Finland), Kenge Kenge (Kenya), Amanda Martinez (Venezuela, Canada), Murray McLauchlan (ON), Les Mononcles (QC), Findlay Napier & the Bar Room Mountaineers (UK), Art Napoleon (BC), Pacific Curls (New Zealand), The Paperboys (BC), Réveillons (QC), Iskwew (BC), Te Vaka (Polynesia), Ian Tyson (AB), Le Vent du Nord (QC).
For further information: http://www.missionfolkmusicfestival.ca/ or write via e-mail to:GENERAL
Phone: 604-826-5937
Toll-Free: 1-866-494-FOLK (3655)
Toll-Free Fax: 1-866-429-8221

Mail:
Mission Folk Music Festival
Box 3125
Mission, BC, Canada, V2V 4J3

Email: missionfestival@shaw.ca
Online translation !