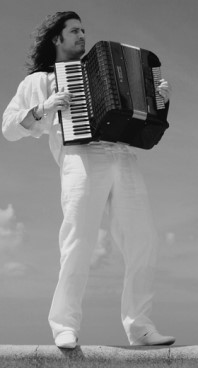 Hunter Hayes, receiving nominations in three categories, was announced as a Best New Artist nominee for the 2013 Grammy Awards after his performance at the The GRAMMY Nominations Concert Live!! held at Bridgestone Arena on Wednesday night (December 5) in Nashville, Tenn.

Hunter is up against Alabama Shakes, FUN., The Lumineers and Frank Ocean. He also received nominations for Best Country Album, "Hunter Hayes" and Best Country Solo Performance for "Wanted". 21 year old Hunter Hayes is nominated along with Eric Church for 'Springsteen', Dierks Bentley for 'Home',Ronnie Dunn for 'Cost of Livin', Blake Shelton for 'Home' and Carrie Underwood for 'Blown Away'.Hunter is tied with Taylor Swift for the most country music nominations.

Many years ago at the age of four, singing "Jambalaya" with Hank Williams Jr. in front of 200,000 people (11 million YouTube views); appearing with Robert Duvall (who gave Hunter his first guitar) in "The Apostle" at the age of six; playing with Johnny and June Cash, and Charlie Daniels at a BBQ; performing for President Clinton and many more. those experiences are simply the natural result of Hunter's prodigal talent, one that's been there from the beginning and one that he's always conscious to be in service to.

Having moved to Nashville, Hayes was quickly signed to Universal Music Publishing Group where he co-wrote songs for Rascal Flatts and Montgomery Gentry. At the same time, he was introduced to Atlantic Records' Chairman/CEO and music visionary Craig Kallman, who he signed with at Atlantic Records. "I'm blessed to be surrounded by people who appreciate music and support what I do. Atlantic Records Nashville released his debut single "Storm Warning" on May 16th, 2011. His self titled album was released on October 11, 2011.

Hunter Hayes was born in Breaux Bridge, Louisiana in 1991, Hunter has been making music since about the time he learned to walk. "By the time I was almost two, I was picking up everything and making an instrument out of it. My grandmother gave me a toy accordion for my second birthday and I immediately began picking up Cajun songs by ear from the radio."

While both of Hunter's parents are music lovers, neither are musicians, so as he says, "The way I picked up music was out of left field, but, I suppose, a pleasant surprise for them."For the Hayes', most Friday nights in the early part of Hunter's childhood were spent at a Cajun restaurant near their home that featured live music, and it was there where Hunter joined his first band at the age of four, first as the accordionist, and then as the front man at the age of five.

Taking up guitar at the age of 6, Hunter's ability to pick up instruments (including bass guitar, drums, keyboards, and more) became evident. He says, "I've never had the patience to sit down and learn from anyone. So with the guitar, and with every subsequent instrument and piece of studio equipment, it's been a process of experimentation – pressing every button I can."

Songwriting, too, has been a constant undertaking of Hunter's. "I wrote my first song at 6," he recalls, "I spent every day with the guitar and I just made up songs." Hunter's songwriting has been informed by an eclectic grouping of influences. "When I was really young, Garth Brooks was enormous, and I was a huge fan. I always loved LeAnn Rimes and especially Clint Black for his soulfulness. As I've gotten older, my influences have broadened – John Mayer, Michael Buble, Stevie Wonder, Keith Urban, Stevie Ray Vaughn, the Beatles – all of these artists have somehow been a part of my development as a songwriter."

Like playing and songwriting, performing has become almost second nature to Hunter who has shared the stage with Hank Williams, Jr, Brad Paisley, Trace Adkins, Leann Rimes, and Lady Antebellum . "I've been doing at least thirty dates a year for the past fifteen years. I've done a lot of the festivals several times and built up relationships with the people that go every year.

Hunter said, "Music is a spirit. It heals. It's an amazing thing to be loved and appreciated, and sometimes, music has not just been my best friend, it's been my only friend." I want people to say about me, 'I know he's making music because he loves it.'"

The 55th Annual Grammy Awards will take place Feb. 10, 2013 at Los Angeles' Staples Center. Like the nominations, CBS will broadcast the awards show.